Many are feared to have lost their lives after a petrol-laden tanker exploded in Felele area of Lokoja Kogi state, in the early hours of Wednesday, September 23rd.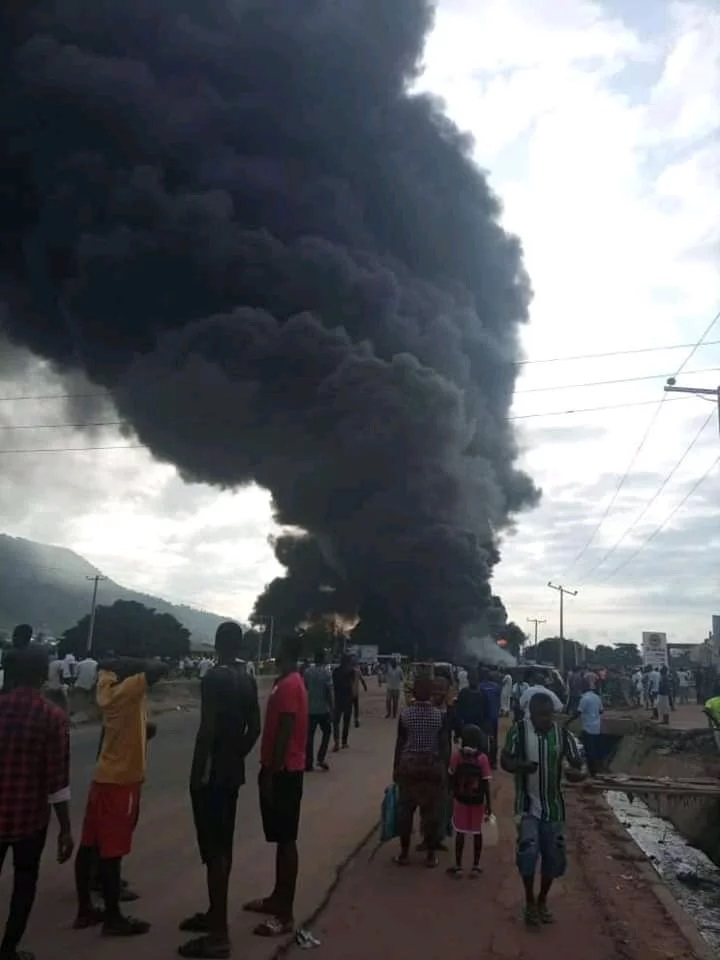 According to eye witnesses, the tanker exploded around 8:00 a.m., when the driver lost control of the tanker and rammed into a coming vehicles.
Lokoja, the capital of Kogi State, in the early hours of today, September 23rd, 2020.
The Federal Road Safety Corps (FRSC) has confirmed not less than 23 casualties, which included a family of six, adding that eleven bodies have been claimed by relatives, while others are in the Kogi State Specialist morgue.
It was learnt that for over one hour after incident, the state fire service were yet to visit the scene.
However, The governor of Kogi state sent his condolence to the victims of the unfortunate incident in a statement that was signed by the state spokesman.
Recall that in May a similar incident occurred in Lagos after a petrol-laden tanker exploded while maneuvering the roundabout under the bridge this evening. The tanker fell on its side and exploded just in front of a fuel station.